It seems like we live in a world where all sense of decent humanity has been lost when you hear about the awful things that happen so such innocent people. In moments like these I wonder "what is our world coming to?" but as I watch a grief counselor on the news last night I clung to her words for a sense of hope. She reminded us that these are rare occurrences. In a world where all hope in humanity seems to be lost I figured I would do a post about all the amazing people there are in the world.
This
NY cop
help a homeless man by purchasing a pair of boots to cover his bare feet on a cold day. I have always admire the passion and dedication that police officers hold but this goes above and beyond the call of duty.
This young girl who lost her best friend last year from cancer honors her
memory
while raising awareness about the disease.
I Just thought this was the cutest thing ever!
Read
about this flight attendant that comforted this skittish little puppy that was afraid to fly!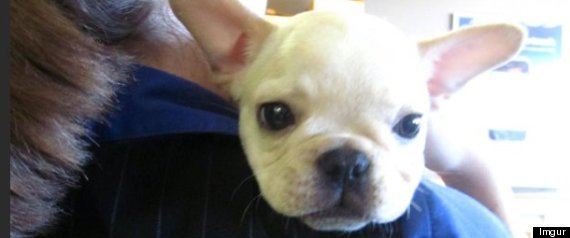 When you feel like your hope in humanity is all but lost, look around you. There are strangers praying for strangers as they cry for someone else's pain. We must not give up on each other but show the wicked and cruel of the world that WE will never fall!